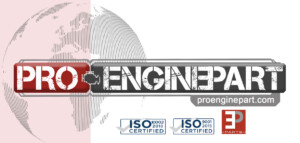 Eligfen Co. has been offering Spare Parts for Trucks, Bus, Construction Machinery and light duty vehicles for a decade with Proenginepart Brand.
PROENGINEPART supplies diesel & gasoline engine parts and other components for Trucks, Cars, Light Duty Vehicles.
Diesel Engine Parts are produced in world standards and exported all over the world.
Having spent 29 years in manufacturing parts for engines we launched PROENGINEPART Brand for trading parts directly from Manufacturing Factories and join our experiences of manufacturing to supply the quality and certified parts for our clients.
We supply thousand of different parts for Diesel Engines.
Oil Pumps, Fuel pumps, Water Pumps, Fly Wheels, Crankshaft Pulleys, Relief Valves, Repair Kits for Oil &Fuel Pumps, Gasket, Transmission Gear, Brake Disc, Crown Wheel, Hydraulic Parts, Cylinder Head, Exhaust Manifold, Brake & Clutch Equipments, Crankshafts.
Our young qualified staff and vision to expand our client base has gained us many partners in many countries.
We look forward to see our parts in every single engine throughout the world and ready to use on your shelves.
For further details on automotive spare parts